Contact Us
About Us
Track Your Order
Your Account
My Wish List


View Cart
Checkout
Cart Quantity: 0
Cart Value: $0.00
Currency Converter
WEBSITE CURRENTLY CLOSED --- NO RE-OPEN DATE NOTED AT THIS TIME. CHECK SITE FOR UPDATES. THANKS!
WELCOME!
Come in and shop!
CURRENT TURNAROUND TIME IS 5-15 BUSINESS DAYS. IF YOU ARE UNABLE TO WAIT THIS LONG IT IS BEST THAT YOU DON'T ORDER AT THIS TIME. THANK YOU FOR YOUR PATIENCE AND UNDERSTANDING!
My Business Stands For High Quality Products
Without That High Quality Price Tag!
From Product To Packaging To Customer Service You Are Treated Like A Princess!
***************************************************
INTRODUCING THE NEWEST FRAGRANCES

**Chanel Chance Eau Tendre Type
**Tender Touch (Special Blend)


We accept Credit Cards (VISA, Mastercard & Discover),
Money Orders, Paypal, & Checks!

Please make sure to read our PRINCESS POLICIES page for
shipping, ordering, and turnaround policies prior to placing an order with us!
Want to find out about sales first? Updates? Exclusive sales for our mailing list member only? Well, hit the "Like" button above and you'll be included in our FaceBook updates!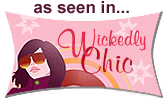 These pages and images are copyrighted, Because I'm The Princess...That's Why! 2005-2013. The text and images displayed on the site are the property of either Because I'm The Princess...That's Why! or a third party. The use of these images and/or text by you, or anyone authorized by you, is prohibited unless you obtain the express, written permission of Because I'm The Princess... That's Why! Any unauthorized use of these images and/or text may violate copyright laws, trademark and service mark laws, the laws of privacy and publicity, and communications regulations and statutes. The trademarks, logos, and service marks (collectively the Trademarks) displayed on the site are registered and unregistered Trademarks of Because I'm The Princess...That's Why! and others. No Trademark displayed on the site may be used without the written permission of the party that owns that Trademark. If violated, Because I'm The Princess...That's Why! will aggressively enforce its intellectual property rights to the fullest extent of the law, including the seeking of criminal prosecution.